Tips for answering common interview questions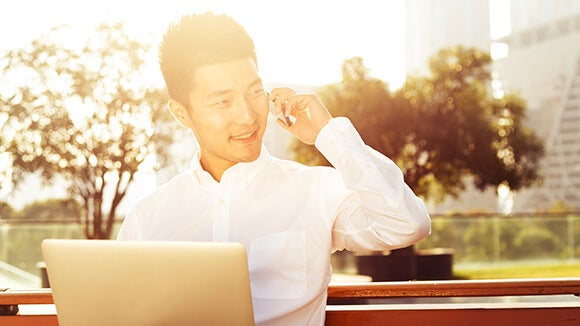 In any interview, there's no guarantee about what you'll be asked, but there are a number of questions that tend to come up again and again.
If you have strong answers prepared for these, it will help you to make a big impact. Here are some of the most common interview questions and suggestions on how to answer them.
Tell me about yourself
This is usually the opening question and is a great opportunity to showcase your strengths. Begin your answer with an overview of what you're doing now then run through the jobs you've held so far in your career. You can follow the same structure as your CV, giving examples of achievements and the skills you've picked up along the way. Don't go into too much detail - your interviewer will ask for you to expand on any areas where they'd like more information.
What are your strengths?
This question is a perfect opportunity for you to explain what you do well and why that means you're right for the job. Pick the three attributes that you have that you think are the most important for the job you're applying for and give examples of how you have used these strengths in a work situation.
These could be tangible skills, such as proficiency in a particular computer programme, software system or a foreign language, or intangible skills such as good team management. Make sure you explain how each strength relates to the role you're applying for.
What are your weaknesses?
It's much better to answer the question 'what are your weaknesses and what have you done to overcome them'. So don't give examples of things you've not done well if you don't also have an example of how you've learned from it or worked to improve your skills as a result.
What are your goals?
You should answer this question in terms of both short-term and long-term goals unless it's asked in specific terms such as 'where do you see yourself in five years' time'.
Tell the interviewer about the kind of job you'd eventually like to do and how you plan to get there. Show the employer you have ambition, and that you have the determination to make the most of every job you have to get to where you want to be.
Why should we hire you?
This is where you get the chance to tell the interviewer about the skills, experience and attributes you have that mean you should be hired. When preparing for the interview, check the job description and try and include some of the phrases in your answer (if they are relevant).
Whenever you talk about a skill or attribute you have, make sure you relate it back to the company or the role. Don't just list your experience without explaining how it could benefit the organisation.
Why do you want to work here?
You may feel like you've already answered this, but what the interviewer is looking for here is for you to spell out how well your skills, experience and attributes match the requirements of the role and the company or organisation's ethos.
Make sure your answer is really powerful. Practise what you're going to say so that your answer is clear and that the interviewers are left in doubt that you should be hired.
What salary are you seeking?
This is a question that you shouldn't really answer. If you come up with a figure in the interview, it may put you in a weaker position when you come to negotiate later on.
Rather than saying nothing, make sure you prepare by finding out the value of someone with your skills and if they have provided a guideline salary with the job description, you could mention this and say it's around the figure you're looking for. You can also see how much you're worth by viewing our Salary Survey.
Looking for a new role? Start your job search today.
For more interview advice, check out the Complete Interview Guide.