Salary Survey 2018 Malaysia Media Launch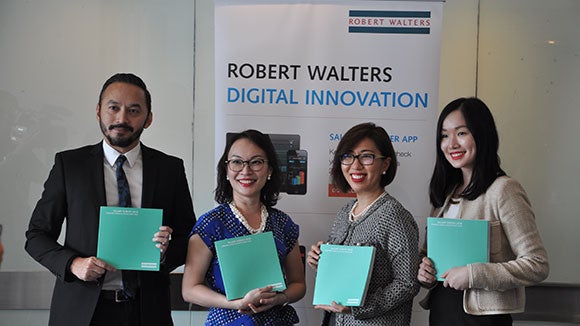 Before the launch of Robert Walter's Salary Survey 2018 - Greater China & South East Asia, Robert Walters Malaysia opened their doors for the first time to reporters on the 22nd November for a Media launch of the Salary Survey.
The round table discussion was attended by 17 various publications who were keen to learn about the salary survey. Kimberlyn Lu - Country Manager, Robert Walters Malaysia told reporters to expect a boost in hiring activities in finance and accounting, IT, and supply chain and procurement due to further expansion of shared services.
She also commented that employer branding will be a key differentiator to attract talent and that employees are seeking greater engagement with their companies.
For a more in-depth look at our expectations for the recruitment market in Malaysia, download your free copy today.

Get in touch with our consultants at malaysia@robertwalters.com or call +60 3 2380 8700 for more information on latest market trends and job opportunities.