Tech professionals are in-demand more than ever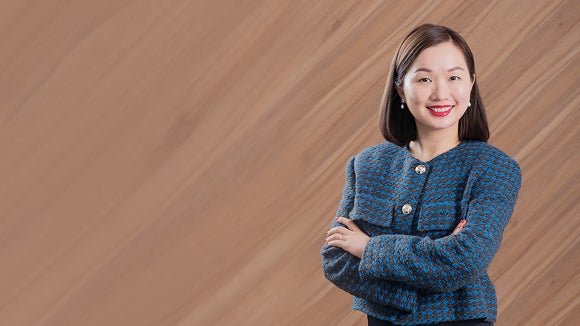 "Despite the COVID-19 pandemic, we have seen improvements in hiring practices in 2021. As the coronavirus gradually becomes endemic, it has prompted organisations to adopt and adapt technology to facilitate remote work. This has resulted in a noticeable surge in hiring demands for digital and technology talent, as well as the tightening of talent retention policies to retain competent staff," shares AiRene Tan, Country Manager at Robert Walters Malaysia.
Read on as AiRene shares her expectations about the labour market for tech professionals in 2022.
Organisations to focus on digital and technology in 2022
"With digital adoption taking a quantum leap on both organisational and industry levels, we believe recruitment for Digital & Technology will remain the focus for most organisations in 2022," AiRene notes.
"Throughout the pandemic, companies have embraced flexible and remote hiring that is made possible through virtual interviews, onboarding, as well as online team bonding sessions. We believe this will be the new trend moving forward."
She adds, "many organisations are also adopting contract or project-based hiring to cater to the fluctuating needs of the digital era. Companies have been more adventurous by venturing into online channels, services and products, as it has become essential for businesses to be innovative in identifying new business opportunities and contribute to a competitive economic outlook for the nation."
Talent with skills in digital automation and DevOps are highly sought-after
"Hiring for Data Science, Analytics, AI, Machine Learning and Cyber Security technologies will always be highly in demand as companies shift focus towards the emerging field of automation, and while doing so they are also obligated to ramp up security to mitigate potential data losses and breaches," AiRene reveals.
"With the market being more accepting of cloud technology, demand in DevOps will continue to increase as it provides the agility and scalability needed by companies to stay viable and well-positioned for success in times of disruption," she points out.
Advice on recruiting and retaining employees
To attract talent in a candidate shortage market, a swift hiring process such as quick turnaround in feedback and offer extension, helps to secure employees' buy-in from the very beginning.
"To attract talent in a candidate shortage market, a swift hiring process such as quick turnaround in feedback and offer extension, helps to secure employees' buy-in from the very beginning," AiRene recommends.
"As for talent retention, positive employee experiences have been critical during this pandemic, due to the reduced face time and physical interaction at workplaces. Employees are noticeably putting strong emphasis on their respective career prospects, welfare, and well-being in their current places of employment."
She explains, "While many businesses are understandably coping with economic challenges, it is still important for organisations to reward and compensate strong talent as part of their retention strategies. Providing the avenue for existing employees to upskill and gain new technical knowledge is also important."
Competitive salaries remain in the technology sector

"Job seekers can expect a standard salary increments between 15 to 20%. For a technology talent with niche or highly sought-after skill sets, we expect some employers to offer a higher salary increment between 25 to 30%. As more companies venture into a hybrid work model, adjustments to benefits and compensation may be offered to complement employees' lifestyles and promote well-being," AiRene concludes.
Find out more
Request access to our 2022 Salary Survey to benchmark salaries and find out the latest hiring and talent trends in Malaysia's job market.