Job market in the Accounting & Finance sector strongly rebounded in 2022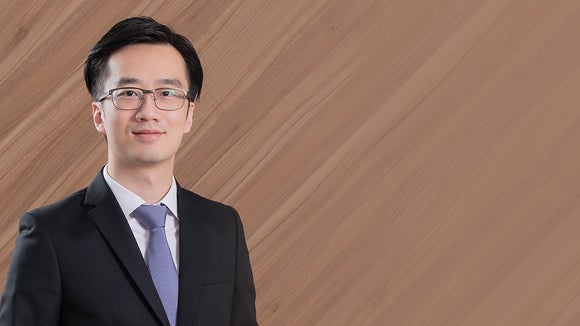 Recruitment hiring was more robust in 2021, unlike the year before where companies and candidates were cautious and observed market conditions. There was a surge in recruitment demands as employers were ready to hire having embraced the uncertainty of COVID-19.
"Candidates were also getting past the fear of last-in-first-out and ready to leave their companies for the right roles," shares Melvin Yong, Senior Manager at Robert Walters Malaysia.
Read on as Melvin shares his expectations about the labour market for accounting & finance professionals in 2022.
Increased demand for risk management and finance business partnering
"We expect the increased demand to fill roles in risk management and business continuity planning to continue in 2022, as companies have seen the importance of such positions as they struggled to cope with the lockdowns and overall impact of COVID-19," shares Melvin.
He adds, "Finance business partnering capabilities in commercial finance and financial planning roles will be in demand, as reflected in one of our recent global surveys highlighting the lack of finance business partnering at workplace. There will also be an increase in demand for finance candidates with strong knowledge in Power BI and Tableau, as these niche skillsets are highly sought after but scarce in the market."
Soft skills are highly sought-after
The ability to filter, decipher, and interpret data is important as we live in a world that is abundant with both relevant and irrelevant data. Hence, professionals with good business understanding will be crucial in the filtering of a data-rich world.
"Having a growth mindset is also important as it promotes a culture that is solution-oriented, agile, and forward thinking. It keeps people on their toes and not ignorant to organisational or industry changes, such as new accounting standards, systems, and more effective processes," explains Melvin.
Having a growth mindset is also important as it promotes a culture that is solution-oriented, agile, and forward thinking.
Clear communication is a must
According to Melvin, "Companies should set the tone and continually convey clearly business directions right from the start. Be transparent about what is happening in the organisation and what is expected of employees. Do provide regular feedback to your employees and have regular catch-up sessions with them, as it shows employees they are valued."
"With ongoing lockdowns and work-from-home arrangements, it would also be good to check in with your employees on their mental health and how they are coping. And in a climate where remote work has become a common place, companies can provide work flexibility if required and where possible," he says.
Conservative salary adjustments in 2022
"In 2022, we expect companies to remain conservative in annual salary adjustments, forecasted between 3% to 4% with performance bonuses subject to the overall outlook of the business," Melvin reveals.
Find out more
Request access to our 2022 Salary Survey to benchmark salaries and find out the latest hiring and talent trends in Malaysia's job market.