Substantial pay rises for accounting & finance experts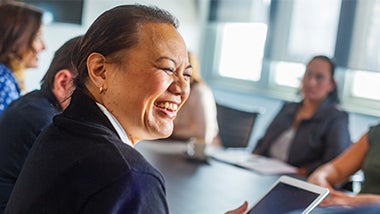 Recruitment for local accounting & finance professionals is set to remain steady in 2017, in line with the Malaysian Government's initiative to spend cautiously to avoid any risk of sovereign outlook or credit rating downgrade.
Sectors such as FMCG, manufacturing, healthcare, retail and services will be limited mainly to hiring replacements.
To motivate and retain staff, employers should aim to provide good remuneration packages, flexible working hours, training opportunities and regional exposure. 
Jobseekers can expect substantial salary rises of 20% or more in 2017.
This was among the key findings of our latest Salary Survey 2017. 
The report added that accountants with experience working for publicly listing firms will be valued by most local listed companies. 
Tax, treasury and FP&A professionals will also be in demand due to the limited talent pool in the market.
About the Global Salary Survey
Now in its eighteenth edition, the annual Global Salary Survey is the most comprehensive review of professional salaries and recruitment trends around the world.
The comprehensive book, covering 27 countries, is free and covers the UK and Ireland, Continental Europe, the Middle East, Africa, Asia, Australia and New Zealand as well as North and South America.The Global Salary Survey is based on the analysis of permanent, interim and contract placements made across each of our geographies and recruitment disciplines during 2016.
To know more about hiring trends within accounting & finance and other industries, click here to request a copy of the 2017 Global Salary Survey.