Robust hiring activities in the Engineering sector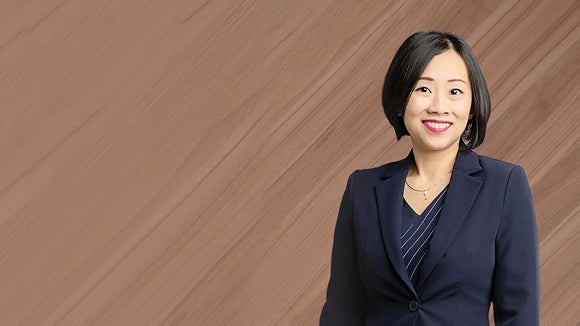 As COVID-19 moved from 2020 into 2021, companies learnt to live with the pandemic by ensuring operations continued running while growing their businesses.
LeeLing Lim, Principal Consultant at Robert Walters Malaysia's Northern Region, shares, "Companies were no longer conservative as they chose to hire for business needs. Hiring made a comeback, as we saw clients returning to us to hire for positions that were previously on hold in 2020."

She adds, "We have also seen a change in candidates' willingness to change jobs. They were less hesitant to make career moves in 2020. As they saw more job opportunities in the market now, particularly for the technical roles their perception changed. Overall, we saw a 20% increase in the number of candidates who looked to change jobs in 2021, compared to the previous year."

Read on as LeeLing shares her expectations about the labour market for engineering professionals in the Northern Region in 2022.
Manufacturing industry to thrive in 2022
"We believe the manufacturing industry in the northern region will be thriving. 2021 was a dynamic year for the northern region's manufacturing industry, as more new manufacturing companies were growing their presence in the region. With good infrastructure and government initiatives, we will continue to attract foreign investors for business expansions. After delays due to the lockdown in 2021, manufacturing plants are expected to begin operations in 2022," Lee Ling mentions.
"With that, we expect hiring to favour candidates as we already see a rise in competition in securing talent. As the saying goes, "good talent is valued by the existing company, hunted by the neighbour, and yearned for by others". We expect to see companies proposing counteroffers to retain talent, which will further increase salary expectations too."

She elaborates, "The pandemic has transformed the way we work. Employees are emerging from the pandemic with more confidence and different expectations, as they are reassessing their positions and adjusting their expectations of the workplace. This includes hybrid work modes, deliverables, and work-life balance, among others. Hence, companies will need to recognise that traditional methods of work and appreciation of employees may not work if their expectations are unmet."
Semiconductor and operational excellence roles to be in-demand
"Semiconductor roles across all levels will be highly sought after now that many new players are emerging in the northern region. This will include all functions, from test development and functional testing to operations, manufacturing, and process engineering," LeeLing notes.
"As companies continue to drive towards business process optimisation and cost savings, positions in operational excellence and continuous improvement will be in demand, as all companies are on the lookout for best practices and lowest costs to drive improvements in the industry," she reveals.
Advice on recruiting and retaining employees

According to Leeling, "To attract and retain talent, companies should offer competitive and attractive packages. This is because the talent pool is relatively limited, and skilled employees are well compensated by their current employers."
Employees are emerging from the pandemic with more confidence and different expectations, with that companies will need to recognise that traditional methods of work and appreciation of employees may no longer work if their expectations are unmet.
She advises hiring managers to "recognise that candidates are now looking for flexibility in work arrangements. At the same time, they will be expecting more empowerment and trust as many are strong believers that they are able to maintain productivity despite working remotely."

She explains, "Companies should also shorten their hiring processes and keep turnaround time short to ensure they secure the best talent, as we should no longer have the mindset that there are always candidates available. In a candidates' market, companies who are serious about hiring and make quick and attractive offers will be at an advantage."
Salaries to increase by 15% to 20% as new market players arise
"We expect to see salaries increment of 15% to 20% due to new market players fighting over the same talent pool. Companies may need to pay attention to supply gaps in talent and offer more attractive overall compensation and benefits," LeeLing concludes.
Find out more
Request access to our 2022 Salary Survey to benchmark salaries and find out the latest hiring and talent trends in Malaysia's job market.