Positive outlook for professionals in the Supply Chain industry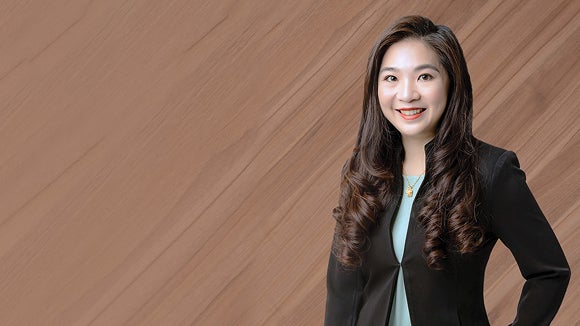 "There has been an increase in hiring in 2021, compared to the year before. Apart from backfills and replacement hires, new investors have been actively hiring supply chain professionals with experience in procurement, business analysis, and supply chain development. These hires were seen across both mid-level and managerial levels within the manufacturing industries in the northern region," shares Sher Lynn Lee, Head of Robert Walters Malaysia's Northern Region.
Read on as Sher Lynn shares her expectations about the labour market for supply chain professionals in the Northern Region in 2022.

SCM automation, manufacturing and strategic procurement on the rise

Surveys have shown that over 50% of businesses suffered disruptions to their supply chains during the pandemic. "This resulted to companies being on the lookout for candidates equipped with dedicated SCM software and automation to ensure smooth operations and the making of sound business decisions," Sher Lynn explains.

She mentions, "We expect to see more businesses integrate and start to offer inland services to streamline their supply chains and reduce overall freight costs. More companies are working with 3PLs to help manage their supply chains. Hence, professionals with experience in both manufacturing and 3PL industries will be at an advantage."

"Strategic procurement and sourcing will also play a more major role for businesses as they continue to save costs. Professionals with a proven track record in cost savings projects and optimisation capabilities will be highly sought after," she adds.

Increased demand for purchasing and sourcing positions
Sher Lynn reveals, "We have seen a demand in purchasing and sourcing roles in 2021, and this demand is expected to continue in 2022. Professionals with trade compliance experience will also be in demand as it is needed for companies to drive high compliance rates within the organisation and to remain competitive in the market."
Flexible work arrangements as key benefit for candidates

"The pandemic has taught us to learn how to deal with the unexpected. With technology and remote working here to stay, candidates and employees in supply chain are also looking for companies that would implement flexible remote work arrangements. This is particularly important in fast-moving and dynamic industries," Sher Lynn points out.
With technology and remote working here to stay, candidates and employees in Supply Chain are looking for companies that would implement flexible remote work arrangements.
"In an employee's market, the demand for skilled supply chain professionals is higher than the supply. Hence, companies are advised to streamline the recruitment process to avoid losing skilled candidates to their competitors."
Attractive incentive schemes in 2022
Sher Lynn notes, "Salaries for supply chain professionals are expected to remain stable at 15% to 20% across all job grades. We also expect companies to come up with more incentive schemes to attract and retain talent."
Find out more
Request access to our 2022 Salary Survey to benchmark salaries and find out the latest hiring and talent trends in Malaysia's job market.