Organisations are adapting and thriving in the new world of work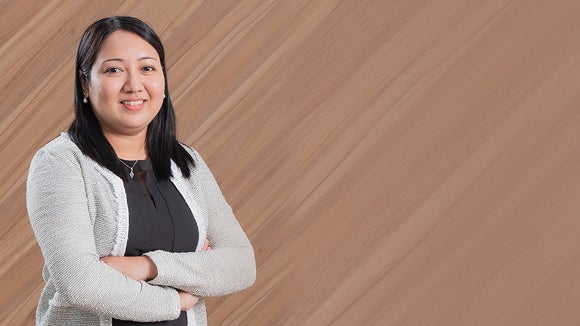 Hiring activities for supply chain, procurement, and logistics remained active throughout 2021. The supply chain constraints observed in the early days of the pandemic in 2020 continue to be present, but businesses have learnt to operate within them.
Sujatha Manogaran, Senior Manager at Robert Walters Malaysia, shares "Hiring continued to be active in key manufacturing and distribution sectors such as FMCG, pharmaceutical, and medical devices, which also includes businesses supplying to these sectors."
"The logistics industry faced tough bottlenecks with ports and warehouses being forced to shut down due to the pandemic, which increased the lead time for raw materials and shipment of finished goods. Supply shortages remain in certain segments, causing backlogs in fulfilling customer orders. However, businesses have continued to hire skilled talent to better cope with these supply chain issues," she mentions.
Read on as Sujatha shares her expectations about the labour market for supply chain, procurement and logistics professionals in 2022.
Supply chain resilience to be the focus for organisations in 2022
"Businesses will likely be focusing on hiring for roles that contribute to supply chain resilience. This will include hiring professionals with experience in supplier portfolio management of supply continuity and localisation, an emphasis on forecasting approaches that are able to detect market sensitivity, as well as new initiatives to increase speed to market," Sujatha points out.
Demand and supply planning, e-commerce and category management are in-demand skills
"We expect there will be high demand for professionals with experience in demand and supply planning. Procurement professionals skilled in strategic sourcing and category management will be sought after," Sujatha says.
She adds, "Companies will also be looking to fill roles in warehouse and DC operations, particularly professionals with proven experience in operations to support the growth of e-commerce."
Advice on recruiting and retaining employees
Sujatha advises hiring managers to "recognise the future potential of talent and consider hiring candidates who may not have all the experience needed for positions they are looking to fill, as there is a higher likelihood for candidates to remain steadfast in their decisions to switch jobs when they are doing so for their growth prospects."
Instead of resorting to counteroffers, consider to have clear career development roadmaps for existing teams and to communicate this periodically to find out if it works for them.
"With businesses coping with various operational challenges brought on by the pandemic, many have resorted to counteroffers to retain talent instead of building internal succession plans or bringing in new talent. While this may succeed in talent retention, a better strategy to consider is to have clear career development roadmaps for their existing teams and to communicate this periodically to find out if it works for them," she elaborates.
Higher salary increments for talent with niche skillsets
"Employee salaries in the sector may see nominal growth of 3% to 5% in 2022, similar to previous years. Professionals changing jobs may be able to garner salary increases of 18% to 20%, depending on their skillsets and experience. However, companies will still need to be prepared to offer increments that are higher than the industry average to secure talent with highly sought-after skills, especially with counteroffers becoming more prominent as a quick-fix retention strategy," Sujatha highlights.
Find out more
Request access to our 2022 Salary Survey to benchmark salaries and find out the latest hiring and talent trends in Malaysia's job market.