Legal professionals remain highly productive during the pandemic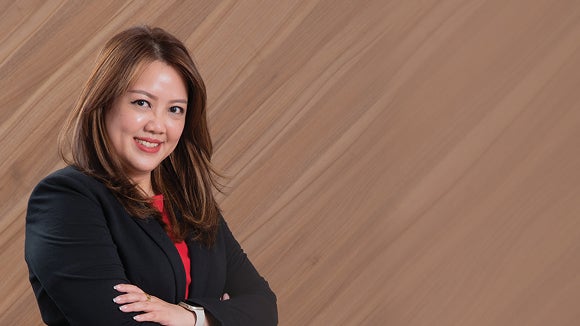 There has been a surge in hiring demand within the legal sector in 2021, as companies have realised that great talent drives operations and success, whether through physical or remote work, as most companies and employees have been acclimatised to work-from-home arrangements since the start of the covid-19 pandemic in 2020.
"New or foreign legal issues arising from this ongoing pandemic has resulted in movements within the legal sector, contributing to an increase in hiring based on business needs. This is especially evident within private practice as well as commercial sectors such as technology and e-commerce, logistics, and healthcare," shares Lindy Ho, Senior Manager at Robert Walters Malaysia.
Read on as Lindy shares her expectations about the labour market for legal & corporate secretarial professionals in 2022.
Demand for dual-qualified professionals increases
Lindy mentions, "There will be demand for in-house legal professionals in banking and financial services, e-commerce, technology, and healthcare companies while private practice lawyers with experience in corporate and employment law will be highly sought after."
"There will also be an expected surge in hiring demand for dual-qualified professionals with experience in legal and compliance, legal and corporate secretariat, or legal and regulatory affairs," she highlights.
General corporate and commercial background among key skills
In terms of key skills, Lindy shares, "We can expect to see legal professionals with general corporate and commercial background in demand, as this is the most transferrable skillset for practitioners who are looking to move from private practice into an in-house legal setting."
She adds, "With the recent amendment to the Malaysian Anti-Corruption Commission Act 2009, candidates who are equipped with compliance knowledge, PDPA, anti-bribery, and fraud investigation will also be highly sought after."
Two-way trust is critical in a hybrid work arrangement
Entrusting employees to deliver and outperform even when they are working remotely with minimal supervision, as two-way trust is crucial in retaining them.
Hiring managers can expect candidates and employees to prioritise trust, hybrid work arrangement flexibility, and remuneration, before considering a career transition. Lindy elaborates, "This would include entrusting employees to deliver and outperform even when they are working remotely with minimal supervision, as two-way trust is crucial in retaining them."
Salary increases vary per industry
"With the job market recovering and more companies bouncing back into action, we can expect salaries of legal professionals to increase 20% to 30% in 2022 and this varies from industry to industry," Lindy concludes.
Find out more
Request access to our 2022 Salary Survey to benchmark salaries and find out the latest hiring and talent trends in Malaysia's job market.