Hiring demand shifts in the Banking & Financial Services sector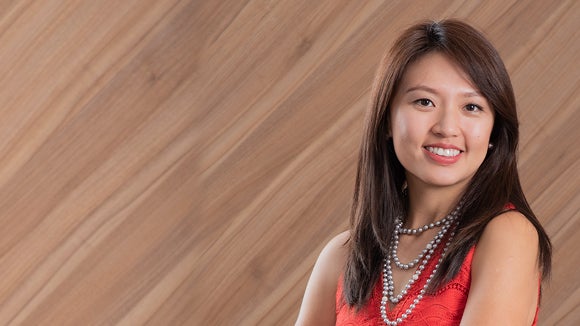 Since the start of 2021, we have seen a surge in hiring despite the multiple lockdowns. This is most likely due to the need to sustain business operations, and manpower and resources are still critical.
KimYie Lee, Senior Manager of Banking & Financial Services sector at Robert Walters Malaysia, shares, "In front office banking, we have seen a shift in hiring demand in 2021. Financial institutions were actively hiring investment analysts, particularly in private equity and asset management. While for back office, there was high demand for project management, strategy, and digital product specialist roles, as many banks had planned ahead their strategies for 2025 to 2026."
"We also saw a demand for management consultants covering financial services, as banks prepared to support clients in digital banking initiatives and there has been a pick-up in hiring for temporary or contract roles lasting 6 months to 1 year, as many organisations required manpower but may not have had the capacity for additional permanent headcount", she adds.
Read on as KimYie shares her expectations about the labour market for banking & financial services, front & back office sectors in 2022.
Remote interview and onboarding are the new norm in hiring
"Both companies and candidates have gotten used to virtual interviews, with decisions made without meeting in person. Most financial institutions have also arranged virtual onboarding sessions with newcomers. With all parties having embraced the change with technology, there are no limitations to virtual hiring anymore," KimYie notes.
New opportunities emerge as companies move towards digitalisation
We expect private equity and family office to fill both new and replacement roles. While many businesses were adversely affected by the pandemic, it also presented with opportunities to private investors to acquire businesses with good potential.
"In 2021, relationship managers in premier banking were in high demand to serve high-net-worth market, particularly those with proper regulatory licenses. We expect this to continue in 2022," KimYie highlights.
"In the back-office segment, project management and strategy roles will be in high demand, particularly for candidates with digital transformation experience as many banks move towards digital initiatives. Digital product specialists will also be sought after, as attention will be focused on users' acquisition and retention via digital channels."
In demand skillsets in the front and back office banking
KimYie mentions, "In private equity and investment banking, professionals with skills in financial analytics, deal origination, deal structuring, and deal execution will be in demand. The continued growth in digital banking initiatives would mean high demand for professionals with knowledge in digital transformation, digital project management, strategy planning, and digital products. Lastly, wealth management, business banking, and SMEs, top-performing sales professionals will be highly sought after in the segments of high-net-worth clientele."
Advice on recruiting and retaining employees
KimYie advises hiring managers, "Consider candidates with transferrable skills and experience, instead of looking for a direct fit. While the learning curve may be steeper, we have noticed that such candidates are generally more committed to their work and may stay longer at their jobs."
Consider candidates with transferrable skills and experience. While the learning curve may be steeper, such candidates are generally more committed to their work and may stay longer at their jobs.
"It is also important to consider shortening application processing times and make quick hiring decisions, as we have seen candidates with multiple offers on hand and will usually take up offers that come back faster," she says.
"When it comes to retaining talent, companies can consider exposing employees to different job scopes or offer internal transfers to keep them motivated and engaged. On top of recognising and rewarding employees for their good work, companies can also consider offering flexible work arrangements or providing more empowerment by having them get involved in both internal and external engagements," KimYie recommends.
Salaries to remain the same in 2022
KimYie reveals, "We do not expect any drastic changes to salaries in 2022. The market rate of 20% increments will continue as a benchmark, though niche skills with scarce talent available may be able to command higher increments."
Find out more
Request access to our 2022 Salary Survey to benchmark salaries and find out the latest hiring and talent trends in Malaysia's job market.