Hiring activity slows down in the Sales & Marketing consumer sector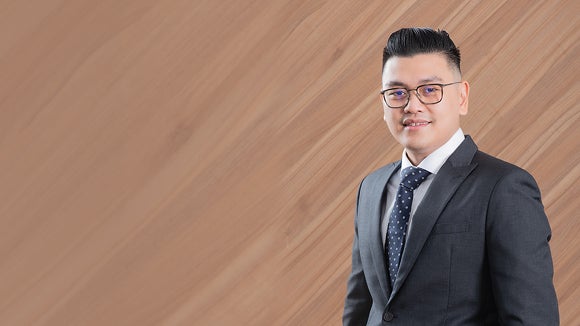 In 2021, companies adapted to the new normal and hiring of good talent continued, though the demand has been slightly lower compared to pre-covid times. Majority of the hiring has been for replacement positions, while candidates have been more open to exploring opportunities.
"The retail industry has been significantly impacted as retailers were unable to operate during the extended lockdown, compared to FMCG companies where they were less affected," shares HuaChoon Gan, Associate Director at Robert Walters Malaysia.
Read on as HuaChoon shares her expectations about the labour market for sales & marketing, consumer in 2022.
Companies to embrace a hybrid work model
"The hybrid work model is expected to stay, as the move towards work-from-home arrangements has been quite successful in sustaining business and also providing more flexibility to existing employees. Similarly, we expect virtual interviews and onboarding to continue in 2022," HuaChoon points out.
He adds, "We also expect hiring requirements to be much stringent, and direct headhunting and market mapping of talent within similar industries to be a core recruitment strategy. There has also been a strong focus in hiring skilled e-commerce and digital talent, as many FMCG companies are setting up digital marketing teams to tap into a wider reach online."
Digital and e-commerce talent will be sought-after
"Digital and e-commerce talent will remain highest in demand, as most organisations are looking to strengthen their online presence. We will also see consistent demand for brand managers and digital marketing managers within retail and FMCG," HuaChoon highlights.
Advice on recruiting and retaining employees
Companies that provide candidates with feedback and update on the status of roles will have a competitive edge in securing good talent.
"When it comes to recruiting talent, we recommend sustaining the engagement between hiring managers and candidates. Companies that provide candidates with feedback and update on the status of roles will have a competitive edge in securing good talent. Similarly, focus on providing a positive interview experience, as it helps to attract strong talent in demand," HuaChoon mentions.
He elaborates, "Employee retention is an ongoing process and companies should not focus solely on counteroffers when employees resign. It is important to understand the career aspirations of employees and create a clear road map for their progression, so as to keep them motivated and hungry for success."
He points out, "Companies will also need to consider organisational and team values, and implement business practices in line with those values, as professionals in the industry are looking towards companies with business practices and values that resonate with their own personal beliefs and market standards when considering career moves."
Salaries to remain conservative in 2022
"Salaries are expected to remain conservative in 2022 with companies adjusting to the recovering economic situation in Malaysia. Candidates can expect increments of 10% to 15% if they are looking to change jobs," HuaChoon says.
Find out more

Request access to our 2022 Salary Survey to benchmark salaries and find out the latest hiring and talent trends in Malaysia's job market.