COVID-19 increases demand for pharmaceutical and medical device manufacturing in the Engineering sector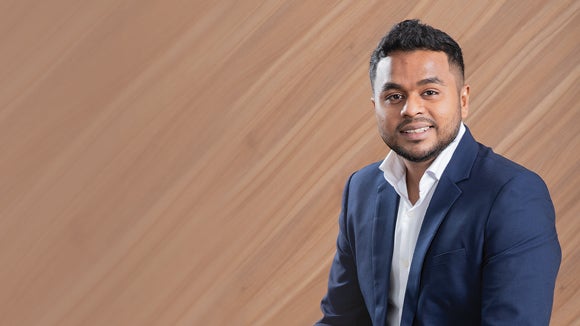 Compared to 2020, we saw steady and growing hiring demand across the major manufacturing industries in 2021. Searches that were previously put on hold were reactivated as there was more clarity and certainty within businesses and economic conditions in the country.
"Industries that are considered essential, such as food and power or renewable energy continued to grow steadily. In particular, the pharmaceutical and medical devices manufacturing market saw higher growth as demand was on the rise and new manufacturing plants focused on medical products were set up," shares Shanggar Ganesh Marimutu, Manager of Engineering division at Robert Walters Malaysia.
Read on as Shanggar shares his expectations about the labour market for engineering professionals in 2022.
Hiring activities to increase in the renewable energy sector
"The solar industry will continue to grow, as the Sustainable Energy Development Authority of Malaysia (SEDA) expects renewable energy to make up for 31% of the nation's power generation capacity by 2025, resulting in over 30,000 new employment opportunities," Shanggar highlights.
He adds, "active hiring of key operations roles from companies with new factories producing specialised pharmaceutical and medical products heavily used in hospitals and by consumers once they are up and running are also expected."
"Lastly, we see more movement of talent across different technical and operational functions in manufacturing plants, as professionals are feeling more confident in the changing business landscape."
ESG adoption increases demand for talent
The demand for Construction Managers and Project Engineers for large-scale solar power plants will grow, as many companies finalise their LSS4 projects and begin construction.
Shanggar reveals, "We expect a gradual increase in demand for professionals with knowledge in Robotics Intelligence, Asset Data Integration, and Systems Integration, as companies start to see the importance of adopting Industry 4.0 in their manufacturing practices. While IoT is the way forward and may take a while, there will be even greater demand for talent with the relevant skillsets."
"There will also be a rise in demand for talent with experience in sustainability, particularly those familiar with Environmental, Social, and Governance practices. With Bursa Malaysia pushing for ESG adoption, we can expect to see manufacturing companies establish entire departments focused on sustainability," he says.
Advice on recruiting and retaining employees
"It is vital for hiring managers to give a clear and long-term vision of the kind of career growth candidates can expect to have. Career development plans and promotion criteria should be set in a more structured and transparent manner, for employees and potential hires to have the assurance that they are or will be heading into the right environment," Shanggar explains.
Consider organisational and team values, and implement business practices in line with those values, as professionals are looking for what resonates with their own personal beliefs and market standards when considering career moves.
He points out, "Companies will also need to consider organisational and team values, and implement business practices in line with those values, as professionals in the industry are looking towards companies with business practices and values that resonate with their own personal beliefs and market standards when considering career moves."
Salaries expected to grow in some regions
"As there were salary reductions over the past two years, salaries in the engineering and manufacturing sector for companies in the Central and Southern Regions are expected to grow 5% to 10% to recalibrate the pay scales. However, companies that have been hit greater by the economic uncertainty may not be able to offer salary adjustments," Shanggar reveals.
He adds, "Salary rises for job movers may be modest depending on the industry segment, but the industry benchmark of a 20% to 25% increment will still be applicable for top talent in key positions."
Find out more
Request access to our 2022 Salary Survey to benchmark salaries and find out the latest hiring and talent trends in Malaysia's job market.