Companies embrace innovation to drive business forward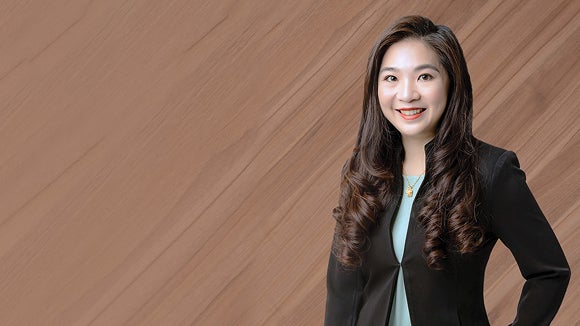 Companies have remained cautious towards hiring in 2021, due to the uncertainty of future economic conditions. It has been relatively quiet in the northern region, particularly for pharmaceutical companies as many have restructured their business model for sales divisions.
"However, we expect companies to prioritise creativity and innovation in 2022. As technology now places an important role in business continuity, companies will be looking beyond academic qualifications and experience and seek creative talent who can help them find new opportunities to grow in both sales and marketing," shares Sher Lynn Lee, Head of Robert Walters Malaysia's Northern Region.

Read on as Sher Lynn shares her expectations about the labour market for sales & marketing professionals in the Northern Region in 2022.

Digital marketing and creativity are the in-demand skills

"Companies will be shifting their focus from traditional sales and marketing strategies to digital, as many now realise that social media platforms such as Tik-Tok, Instagram, and Facebook are not only important for branding but also in business leads generation. Hence, companies will also be looking to hire creative candidates with experience in using these platforms to reach out to potential clients," Sher Lynn reveals.

"The pandemic has showed us that physical meetings are no longer the norm for business, with safe distancing measures and restrictions in place. Candidates with strong soft skills that are demonstrated in virtual meetings will be highly sought after, as building rapport and relationships with clients without physical interaction will continue to pose a challenge," she says.

Companies will be looking beyond academic qualifications and experience and seek creative talent who can help them find new opportunities to grow in both sales and marketing."
Strong technical skills remain a priority for hiring managers
In 2022, we expect sales engineers and product specialists to be in high demand. According to Sher Lynn, "Highly skilled technical sales talent will also be sought after, as many companies are now conducting orientation and training virtually. To minimise losses in the past 2 years, companies would prefer to hire talent who are already equipped with technical skills to save time and cost – we expect this to be most prevalent in the pharmaceutical and electronics segments."

Competitive packages and streamlined hiring process to attract talent

Sher Lynn says, "An incentive scheme would be one of the most important considerations in attracting sales talent, as it is perceived as reward for their hard work. Companies that do not offer such schemes will need to be competitive in their compensation to attract strong candidates in sales and marketing, as it is a candidate's market in the northern region where competition is high, and sales teams are relatively small."

"With the demand for skilled sales and marketing professionals surpassing supply, hiring managers should make recruitment processes shorter and more effective to secure the right talent," she adds.

Salaries to remain stable in 2022
"Salary increments are expected to remain stable at 15% to 20% in the next year. We also foresee companies throwing in more desirable incentive schemes to attract and retain talent." Sher Lynn highlights.
Find out more
Request access to our 2022 Salary Survey to benchmark salaries and find out the latest hiring and talent trends in Malaysia's job market.