Candidate management is critical to retain talent in the healthcare sector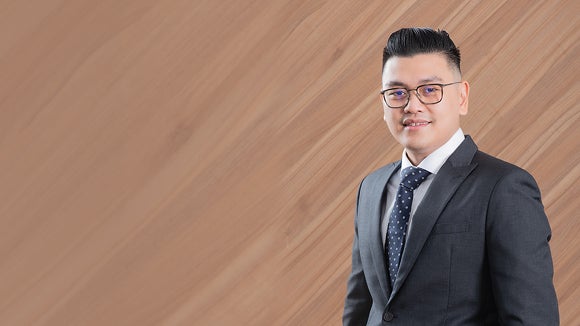 "We have seen virtual interviews and onboarding becoming the norm in 2021. As it has been challenging to attract candidates who are performing well or comfortable in their jobs during the pandemic, candidate management has been critical in ensuring strong talent are attracted and successfully retained. This has led to more counteroffers from organisations to retain talent," shares HuaChoon Gan, Associated Director at Robert Walters Malaysia.
Read on as HuaChoon shares her expectations about the labour market for healthcare professionals in 2022.
Technical and commercial roles to be in-demand
In 2022, we expect there will be an increase in demand for technical roles, particularly in market access, pricing, and government affairs.
"Market access continues to be in highest demand as the pharmaceutical space continues to see new product launches every year and requires talent that possess good knowledge of healthcare policies, relevant therapeutic experience, as well as cross-functional skills. Pricing talent will also be in demand as pharmaceutical companies will need to ensure fair and competitive pricing when new products are launched," HuaChoon highlights.
"Within the commercial function, we expect marketing professionals to continue to be in demand, as the need for them to be subject matter experts within their specific therapeutic areas make it harder for companies to identify and train suitable talent," he adds.
Healthcare professionals with technical skillsets will shine in 2022
According to HuaChoon, "As companies in healthcare tend to promote existing employees for commercial roles, technical skillsets are more difficult to identify and train internally. Therefore, we can expect to see an increase in demand for professionals with technical skillsets. This will be particularly so in access strategy, health economics, pricing, and reimbursement."
"Companies will also be on the lookout for professionals with technical expertise in specialty care such as oncology, cardiology, and orthopedics, while professionals with skills in clinical research will be sought after," he mentions.
Advice on recruiting & retaining employees
In this competitive climate, companies would need to take a more proactive approach in salary negotiation and consider counteroffers to competent staff.
"In this competitive climate, companies would need to take a more proactive approach in salary negotiation and consider counteroffers to competent staff," HuaChoon points out.
He also recommends for hiring managers to "streamline and accelerate interview processes, as good talent is highly sought after and may be lost to businesses that are able to respond more promptly. And to effectively retain staff, companies would need to be mindful of what employees are seeking and consider how they perceive their growth and opportunities for progression within their organisations."
Expect variation in salary increments

"We do not expect many changes to salary raises for commercial roles in 2022. However, salaries for technical roles in Medical Affairs, Market Access, and Health Economics and Outcomes Research have increased by 10 to 20% in 2021 due to the increase in demand, and we expect this to continue in 2022," HuaChoon concludes.
Find out more

Request access to our 2022 Salary Survey to benchmark salaries and find out the latest hiring and talent trends in Malaysia's job market.