Advertising Solutions (Microsite) Case Study: Life Insurance Company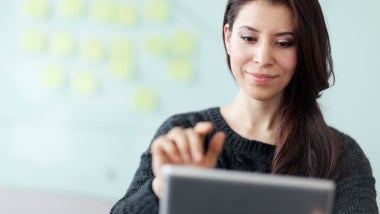 Having been in the Philippines market for over 20 years, this life insurance company was seeking new ways to drive continual growth, and wanted to take a proactive approach towards digitalisation to ensure that they remain a market leader.
As such, they were looking to not only fill some existing vacancies on the team, they were also looking to expand their tech and operations team to drive their digitalisation initiatives which would give them an edge over their competition.
What recruitment challenges did they face?
Given that the client was not only hiring replacements but also looking to expand their team, they sought the help of external agencies to assist their talent acquisition team. However, they were not satisfied with the quality of the candidates that were suggested by the other agencies and were looking for a solution that would help them tap into a wider pool of candidates.
How did Robert Walters support them?
As a long-time recruitment partner of the client, we were able to thoroughly understand their needs and provide quality candidates that met their needs. Seeing as how there were multiple vacancies available, Robert Walters offered to build a microsite.
The microsite gave the client the ability to house their multiple roles under one hub and showcase their employer branding, which was key to differentiating themselves in a candidate-driven market. The turnaround time was also short as Robert Walters already had the tools to set it up, compared to if the client decided to create this themselves. Robert Walters was also better positioned to attract more qualified candidates as our website audience tends to be jobseekers, whereas the website audience for client tends to be insurance buyers.
What were the results?
The client was impressed to see how Robert Walters was able to provide an outside-of-the-box and personalised service that swiftly answered their needs. During the two months the microsite was up for, we were able to successfully place one candidate and are closely working with the clients to fill the other roles.
Fill out the form to get more information on our recruitment solutions.
Our other recruitment solutions: