About AIA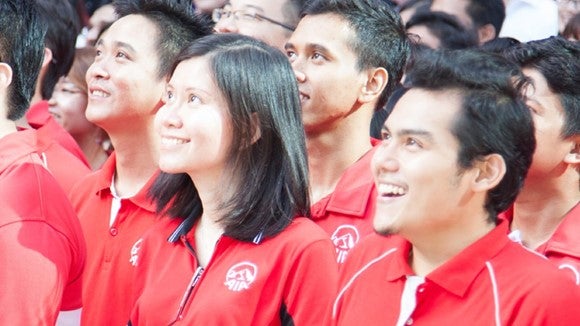 Who we are
AIA Malaysia is a leading insurer in Malaysia, where we have been privileged to do business since 1948. We offer a suite of financial solutions including Protection, Health, Personal Accident, Employee Benefits, General Insurance, Mortgage, Retirement and Family Takaful products to meet our customers' protection and financial security needs at every life stage. Through our wide and diverse distribution footprint which comprises of a 15,000 strong Life Planner force, our exclusive bank partner's branches nationwide as well as corporate sales teams and brokers, we give our customers the choice of deciding how, when and where they connect with us.
Part of the AIA Group, the largest independent publicly listed pan-Asian life insurance group, AIA Malaysia has the financial strength, experience, service centre network and a well-trained team of more than 2,600 employees to serve our 3.6 million customers nationwide. As of 30 June 2020, AIA Bhd.'s total asset worth was RM57.45 billion, with a paid-up capital of RM810 million.
Our Vision is to be the world's pre-eminent life insurance provider. That is our service to our customers and our shareholders.

Our Purpose is to help people live Healthier, Longer, Better Lives, in every community we live and work, with products and policies that don't just protect lives but help make lives healthier, longer and better.
Find out more about AIA here.