3 qualities companies seek in a business development lead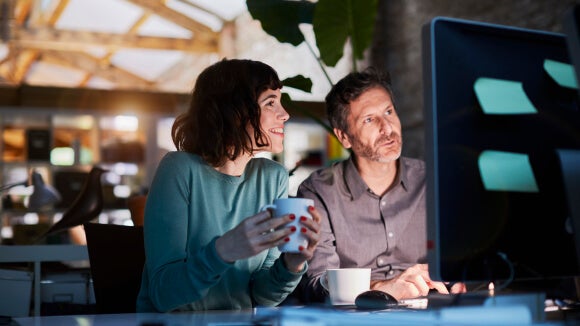 The rapid rise of e-commerce, digitalisation and professional services has seen the role of a business development lead or manager evolve. While the core responsibility of securing business opportunities has remained unchanged, companies today are looking for business development leads who understand that it's not just about making the immediate deal, it's about the long-term.
"Jobseekers who are able to showcase their understanding of this key concept will have an advantage over others", says Kelly Koay, Consultant, Digital & Professional Services, Robert Walters Malaysia. She also shares three key qualities employers are looking out for when hiring a business development manager:
1) Long-term, strategic mindset
In this era of rapid change, business development managers who can help drive growth and business objectives in a consistent and sustainable manner are in high demand. These professionals are able to understand their clients and their buying trends, map out their markets, develop comprehensive strategies and well-thought-out action plans, among other things.
"There are salespeople who are overly focused on closing the immediate opportunity, and while that's important, they also need to plan for what's next," advises Kelly. "Rather than someone who delivers outstanding individual performance from time to time, companies are looking for talent who can demonstrate how they are able to consistently help the entire team deliver."  
2) Consultative and client-focused
As the sales process becomes increasingly digitalised, it is important for the business development manager to do more than just sell a product or service to keep clients coming back. They need to think of themselves as a partner who helps clients achieve their business goals through lasting solutions – not just a one-time quick-fix vendor. 
"The internet has made it easy for customers and clients to find similar alternatives, so the relationship with the client and level of service has become a significant differentiator," says Kelly. "A good business development manager is able to deliver solutions that would best benefit the client in the long run. This may involve having difficult conversations with the client, explaining to them what they need instead of just giving them what they want. Business development leads who are able to do this will gain clients' trust." 
3) Ability to leverage marketing
In addition to the traditional methods of networking, emailing, cold-calling and referrals, companies are also seeking business development leads who know how to work with marketing to generate a steady stream of inbound leads that are easy to convert.  
"Most salespeople think of marketing as an entirely separate function, but their goal is essentially the same – to create more business. Companies are eager to hire business development managers who demonstrate their ability to work closely with marketing to develop a consistent pipeline of quality business opportunities," Kelly shares.
Positioning yourself in the best light
If you're looking for your next business development role, make sure to highlight the above qualities in your CV and interview. Hiring managers will often ask for further detail during the interview, so prepare to provide concrete examples that are relevant to the position. A recruitment consultant can help you identify the best experiences for each individual job opportunity, ensuring you stand out from the competition. 
To learn more about opportunities for business development manager roles in Malaysia, contact Kelly Koay, Consultant, Digital & Professional Services, Robert Walters Malaysia today at kelly.koay@robertwalters.com.my or +60 3 2380 8737 for an in-depth consultation.