Real Leaders: Mabel Lau, CFO, Standard Chartered Bank Malaysia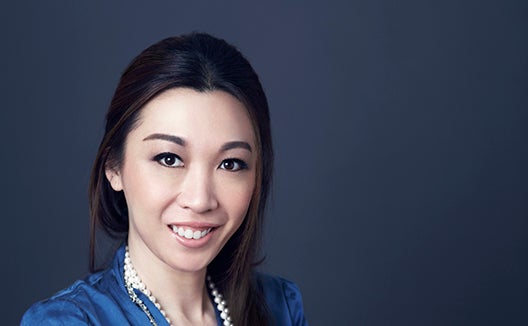 Who? Mabel Lau, Chief Financial Officer
Where? Standard Chartered Bank Malaysia
How long? Since 2014
Her secret to a fulfilling career? Being passionate and embracing change
"I have to say there hasn't been a day where I have been bored in my current role. Having a strong team that is equally passionate to drive things forward and embrace change has given me utmost support and this is what keeps me going.
In fact, the most enjoyable part of my job is the opportunities it gives me in broadening my horizons. It is a role that allows me to drive agendas which have the potential to really make a difference to the bank and our people. This makes my job not only interesting, but also fulfilling."
Titles don't matter to a "real leader"
"I have been very fortunate to have worked with many outstanding leaders throughout my professional journey and they have played a key role in shaping my own leadership style.
I believe very much in having an open leadership style, which encourages rather than commands.
I prefer speaking to people from all levels of seniority in order to get a deep understanding of the business and the wide range of responsibilities they are undertaking. Additionally, I take pride in treating people with respect, regardless of titles.
In my opinion, a strong leader is one whom people will follow voluntarily, regardless of his or her title or position."
Taking risk on people and believing in potential
"One of the most difficult decisions I have had to make is going against convention, and taking a risk on people whom others may not naturally invest in due to a lack of exact relevant experience in the industry.
In my opinion, a strong leader is one whom people will follow voluntarily, regardless of his or her title or position.
However, I believe in the strong growth potential of individuals. I have taken risks on people based on their attitudes and their strong drive. And on reflection, some of them have risen in ranks and have made incredible contribution to their industries."
The best part of her day
"The best moment of my day occurs when I get home to my little daughter. She awaits my arrival eagerly and shares stories of her day with me. A simple smile from her reminds me on how blessed I am and I really cherish these precious moments with my family."
The most valuable lesson she's learnt
"I've learnt to always speak my mind and present my views in a constructive manner even if they might appear controversial. In addition, I've realised the importance of being dynamic and innovative in everything I do, as things that have worked in the past may not necessarily work in the future.
Lastly, being resilient and never giving up when times are challenging is absolute key."
Read our next interview with the Country Manager of a well known household brand or contact us for a confidential discussion on your career aspirations.