How to bounce back from a redundancy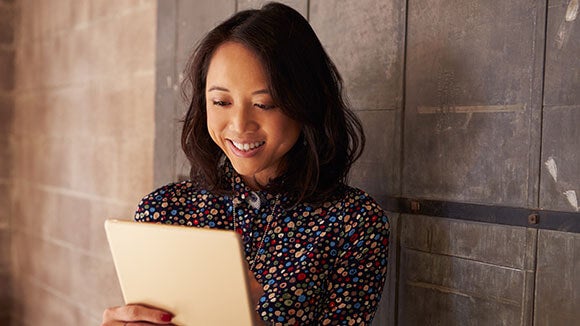 Redundancy: with all its associations of uncertainty and anxiety, it's a word that employees dread and, in the wake of the global coronavirus outbreak, a reality that many are facing.

While you may think your chances of finding new employment immediately are slim, there are steps you can take now to help you move forward. Our experts share their advice on getting your career back on track.
1. Refocus your mindset
Being made redundant can trigger intense emotions which can lead to hasty actions that you may later regret. Being calm, methodical and logical will help you to focus on proactively moving forward.
"Keep calm and do not rush into any hasty decisions. Do clarify the redundancy terms and negotiate, if needed but also give yourself some time to first digest your feelings," shares Amanda Lee, Manager, Sales & Marketing (Consumer), at Robert Walters' Kuala Lumpur office.
In these increasingly uncertain times, company restructuring may be essential to a business's survival and this can inevitably lead to redundancies, especially at more senior levels.
"Always remember that redundancies happen for business efficiency reasons so don't take things personally. Ensure you exit professionally, have a comprehensive handover, and avoid burning any bridges," Amanda advises.
2. Get organised
"As soon as you become aware that redundancy is imminent, start organising yourself as quickly as possible," suggests Alex Martin, manager at Robert Walters' Singapore office. You should contact your line manager and request written references that you can share with potential future employers, he says.
You also need to make sure you sort out your payslips and other employment documentation. "That paperwork can be a lot more difficult to acquire once you've left a company, so try and get as much sorted as possible before you leave."
3. Give yourself some time
"Upon being made redundant, avoid rushing to take up another offer immediately. Instead, carefully rationalise any future career decisions by considering criteria that are important to you, such as job scope, learning opportunities, career progression, cultural fit, and chemistry with the hiring manager," Amanda advises. "It's good to pen your thoughts down as it will help you clarify and sort through them."
Redundancies are good opportunities for reflection. "Relook at your career path and evaluate which available options best enable you to leverage on your skill sets and expertise," says Amanda. "At this point, remember to consult credible recruiters to evaluate if these careers switches are possible – they will tell you the pros and cons of your career choices."
4. Re-evaluate
"Redundancy is difficult, but it can also be an opportunity to make positive changes," says Alex. Taking the time to reassess your career and work-life balance can help you to identify what you want from your next role and employer. For example, you may want more flexibility than you were previously offered or a shorter commute.

Additionally, the time and money afforded by redundancy can provide the impetus you need to make the bold changes you've been dreaming of, such as a career change or returning to full-time education.
"Despite the stress and anxiety that being made redundant ultimately brings, it's essential you take the positives and look at ways to make your new circumstances work for you," advises Alex.
5. Stay connected
"Prior to leaving the company, have a proper farewell with your colleagues and superiors to close off this chapter, but remember to always remain professional and avoid spreading any negativity," says Amanda.
Leaving a company does not have to mean breaking off contact with your ex-colleagues. "With the diverse digital platforms currently available, keeping connected with your colleagues and professional network can fun and easy. Be creative and try meeting up with them either personally or virtually. Let them know you are looking for a suitable role so they can help keep a watch out for you," Amanda says.
6. Update your CV
"Once you've decided on the right move for you, invest energy in bringing your CV and social media profiles up-to-date, highlighting all relevant skills and experience," says Alex.
Many people who have been in the same senior role for some time are unlikely to have updated their CV, yet their most recent experience and expertise may be their most valuable. Don't be evasive about your situation either: "In terms of your redundancy, it's always better to be up-front and honest with hiring managers."
7. Engage with a recruiter
"Being back on the job market can be a daunting prospect, especially when dealing with the uncertainty that redundancy brings, but connecting with a recruiter can make this process a lot more manageable," suggests Alex.
Not only will a recruiter provide much-needed advice when it comes to your CV and interview technique , they'll also give you invaluable market insight and introductions. "Recruiters can provide access to jobs that aren't being advertised, such as commercially sensitive roles – access you wouldn't otherwise be able to get."
8. Be open-minded and positive in your approach
Your search for a new job might well introduce you to roles you hadn't previously considered, so prepare to be open-minded and assess every role on its merits.
"During interviews, be tactful but honest about describing your redundancy to hiring managers," advises Amanda. "You don't want to be seen dwelling too much on your redundancy and former employers. Instead, focus on how you can add value to the new job by highlighting your key achievements and skills."
Amanda suggests using the EAR formula, which stands for Event, Action and Result. "Use specific events to explain the context, outline concrete actions to demonstrate the approach you took, and of course, the results of your outcomes to show your achievements. If you want to be fully prepared, consult your professional recruiter - they can provide mock interviews if you are unsure of your interview techniques," Amanda notes.


Want to discuss the next step in your career? Get in touch with our recruitment experts today.