5 expert tips for your next accounting job interview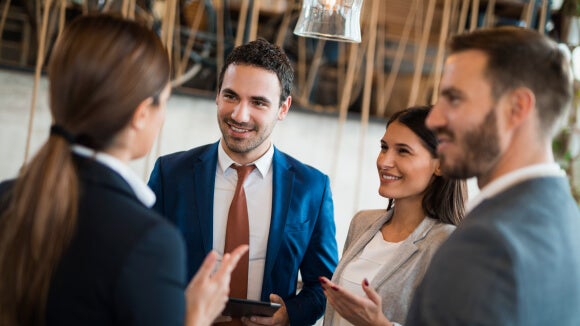 Are you looking to make your next move in the accountancy industry? We've asked our accountancy experts for their top tips to help you shine in your next interview…

If you're looking to land your next accountancy role, preparing for your next interview can be a daunting process.
To help you make sure the numbers are stacked in your favour, we've asked two of our accountancy experts for their advice…
Let your CV tell the story
Mark McGarry, finance commerce consultant in Robert Walters' Sydney office, tells his candidates to make sure their CVs show their career progression. "One key thing candidates forget to include in their CVs is promotions. Instead of just saying 'financial accountant' for four years, put 'junior accountant' for two years and 'financial accountant' for two years. This will show hiring managers that you have succeeded in your previous roles and been rewarded."
Part of this CV storytelling should include detailing your own personal achievements in every role you've had. As he explains, "focusing on any process improvements you've implemented —such as reducing tax or introducing a new way of financial reporting — will quickly show hiring managers what you're capable of and what you'd bring to the role."
Mark also reminds his applicants to list out all their credentials and expertise that might be linked to the role. "All relevant experience should be highlighted clearly on your CV," he says. "Alongside any chartered accountancy qualifications, you should also include the technical knowledge you have, as experience with IT software and systems is increasingly important to hiring managers."
Do your homework
Hua Choon advises candidates to have a good understanding of the type of talent the client is looking for – either by reading the job description thoroughly, or asking your recruiter or the HR representative you are in touch with. "Leverage this information to highlight relevant skill sets, such as costing, business partnering, indirect tax, mergers and acquisitions (M&A) or initial public offerings (IPO). This will ensure you catch and maintain the hiring manager's interest throughout the interview."
Additionally, Hua Choon encourages candidates to not just focus on themselves, but on the company as well. "It is key for candidates to be familiar with the company's business model and their products," says Hua Choon, senior commerce finance manager in Robert Walters' Malaysia office. "Reading up on the industry and challenges the company may be facing would also allow you to engage the hiring manager in deeper conversation."
Prepare for accounting interview questions
There are two main types of questioning that candidates can expect in an accountancy interview, explains Mark: technical competency questions and psychometric behavioural questions.

"When it comes to technical skills, you'll need to show that you can work with large datasets and do complex reconciliations of the data included," he says. "Or if, for example, the company is still going through IFRS implementations then you should expect questions on how they would attach costs and revenue to types of contracts or projects affected by the changes."
For personality and compatibility assessments, Hua Choon advises candidates not to take these lightly as they can literally make or break the job offer. "Companies place great emphasis on these assessments as having good chemistry with the hiring manager and the team will ensure a pleasant working experience for all," explains Hua Choon. "Do ensure that you set aside a good amount of time for these assessments. The last thing you want to do is to rush through the test and answer in a way that doesn't actually reflect your true personality."
Show off your communication and consultation skills
Being able to communicate is important in any job you apply for but, as Mark advises his applicants, in an accountancy role a hiring manager will want assurances that you are able to work successfully with people outside your immediate team and communicate with other stakeholders.

"Being able to partner with other areas of the business and talk about accounts using non-financial terms is a key skill that you should look to highlight," he says. "This ability is highly sought-after and often not seen across all candidates, so draw on any experience and expertise you have in this area."
Hua Choon agrees that that the ability to collaborate with other business functions is key, particularly as accountancy continues evolving from a back-end role to a more front-facing one. "An example would be working with the sales and marketing departments to identify suitable market opportunities, decide on product pricing and analyse return on investment (ROI) on marketing campaigns," he explains.
Demonstrate your enthusiasm for the role
In an interview setting, Mark reminds his candidates to focus solely on why they want the job. "Discussing the reasons why you want to leave your current position could lead to some red flags for the interviewer. Make sure you stay focused on the pull factors of the job that you are interviewing for instead."
Hua Choon adds that candidates can even go the extra step to address the challenges companies are facing and propose a suitable solution. "For example, if you're applying for a role in the telecommunications industry, you may want to elaborate on challenges such as the price war, and come up with solutions or new ideas on how to turn it around," says Hua Choon. "This would leave an impact on the hiring manger as it would demonstrate that you are truly interested in the opportunity and the business."
Look for your next accounting role here or check out our career advice section for more interview tips.