In-house career advice
We're in-house legal recruitment specialists, helping legal professionals build outstanding in-house careers in Malaysia and across the globe.
Our career advice resources cover everything from your initial job search right up to salary negotiation. Tailored for in-house legal professionals, our career advice hub includes:
In-house legal jobs
We work with exceptional companies looking to grow their in-house legal teams or find outstanding legal professionals to join their businesses.
With our established global presence, we are able to give legal professionals access to the best legal career paths. We work with businesses ranging from large multinational firms to small and medium enterprises.
If you are looking to secure an in-house legal role, our consultants are able to provide career advice and salary benchmarking support.
View the latest in-house legal jobs
Contact us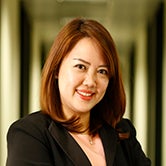 Lindy Ho
Manager at Robert Walters
Lindy Ho graduated with both a Bachelor's Degree & Master's Degree in Law. With solid legal work experience garnered from both Hong Kong & Malaysia before joining Robert Walters in 2012, Lindy now heads up the Robert Walters legal & corporate secretarial recruitment practice in Malaysia, covering both private practice, in house and corporate secretarial roles, across various industries.

+60 3 2380 8755